Uganda
Sean Paavo Krepp - Uganda Country Director and CKW Program Manager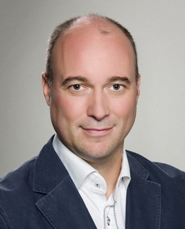 Sean has overall responsibility for Grameen Foundation's operations and programs in Uganda, ensuring the ongoing delivery of impact, while scaling and developing sustainable business models for the CKW initiative and new AppLab Uganda initiatives. Sean came to Grameen Foundation with over 11 years of ICT experience, including extensive work in the African context. From 2008-2010, Sean served as Head of Emerging Market Services, Middle East and Africa, at Nokia, where he and his team developed mobile services such as Nokia Ovi's Life Tools, aimed at supporting poor farmers and their families with mobile services in agriculture, education, and health. In addition, Sean previously served as Deputy Head of Nokia's EU office, and held the role of secretary of the EU Africa Business Forum. He has served in various roles in strategy, marketing, product, and business development throughout his career.
Prossy Birungi - Business Manager
Prossy joins Grameen Foundation as Business Manager with over 8 years experience. Prior to Grameen, Prossy worked with NFT Consult Uganda, a leading business process outsourcing and human resource management firm, as Business Analyst working on new business ventures across the East African region. 
Prior to NFT, she worked as a Senior Reporting Analyst at InterGlobal Ltd in the United Kingdom where she did business reporting and financial analysis for the Board of Directors.
She holds a B. Mass Communication from Makerere University, Uganda and M.A. International Business Management from Kingston University, United Kingdom. Prossy is very passionate about poverty eradication and is grateful to have a role to play in this noble cause. 
Paul Ssengooba - Data Collection Manager, CKW Initiative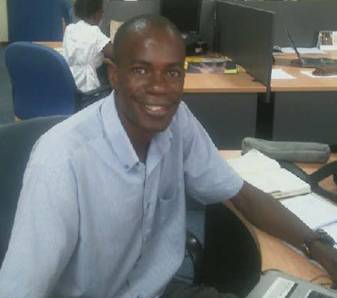 Having successfully managed Applab's earlier agricultural advisory service, Paul now leads the CKW data collection team.   
He brings a rich mix of project management and technical skills. Previously, he worked on various ICT deployment projects and held a technical support role with MTN Uganda. He holds a Masters degree in engineering studies with a major in telecom networks from the University of Technology Sydney.
Paul is an avid sports man playing competitive volley-ball.
Henry Maloba - Project Director, AppLab Money Accelerator
Henry Maloba has joined us as Project Director for the mobile financial services Accelerator in Uganda.  Henry brings over 13 years of expertise in the publication, call centre, banking and telecommunication industries. Henry's most recent role was at Airtel, where he was responsible for Airtel Money Kenya Corporate Department.  He launched the first global micro loan product dubbed 'Kopa Chapaa' delivered through the mobile money wallet. He was part of the team that partnered with MasterCard International, Standard chartered Bank and Airtel to come up with the Airtel OnLine Pay which is touted as the world's first virtual card that operates off a wallet residing on a mobile phone.  It won the best mobile money product award at the Mobile World Congress (MWC) 2011!  Henry and his wife have just relocated from Nairobi to Kampala.
Annete Bogere - Content and Services Manager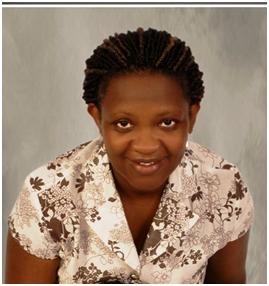 Annette holds a Masters degree in Development Economics, Bachelors in Finance and Economics as well as a Diploma in Business Administration.  Annette has been working in the development arena for more than a decade. Her engagement spans from managing the implementation of rural development programmes to organisational/ institutional development. In the last three years she has explicitly dealt with rural market intelligence and ICT for agricultural information.   Prior to joining Grameen, she worked with SNV as an Economic Development Advisor specialising in value chain development, the Dutch Embassy, overseeing the implementation of bursary schemes for the rural poor in Northern Uganda and with GTZ managing programmes and grants. Annette blends this wealth of experience to create resourceful information services for the poor of the poorest.
Annette enjoys travelling, reading and playing scrabble.
Eric Kamara - Technology Manager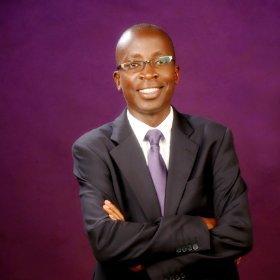 Eric has 9 years progressive experience in the IT industry, straddling the line between technology and business with extensive hands-on project management, system analysis and design, software development and systems support experience. He has a bachelor's degree in civil engineering and a masters degree in information technology majoring in IT management and security.
Eric has worked as technical and strategic lead on various initiatives in the East African region, ranging from mobile network gateway deployments, to cross border organisation expansion.  Eric is passionate about the use of mobile technologies particularly in the financial services sector and in his spare time he enjoys reading fantasy fiction, being an avid reader of the high fantasy sub-genre.
Olga Morawczynski - Program Manager, AppLab Money - Incubator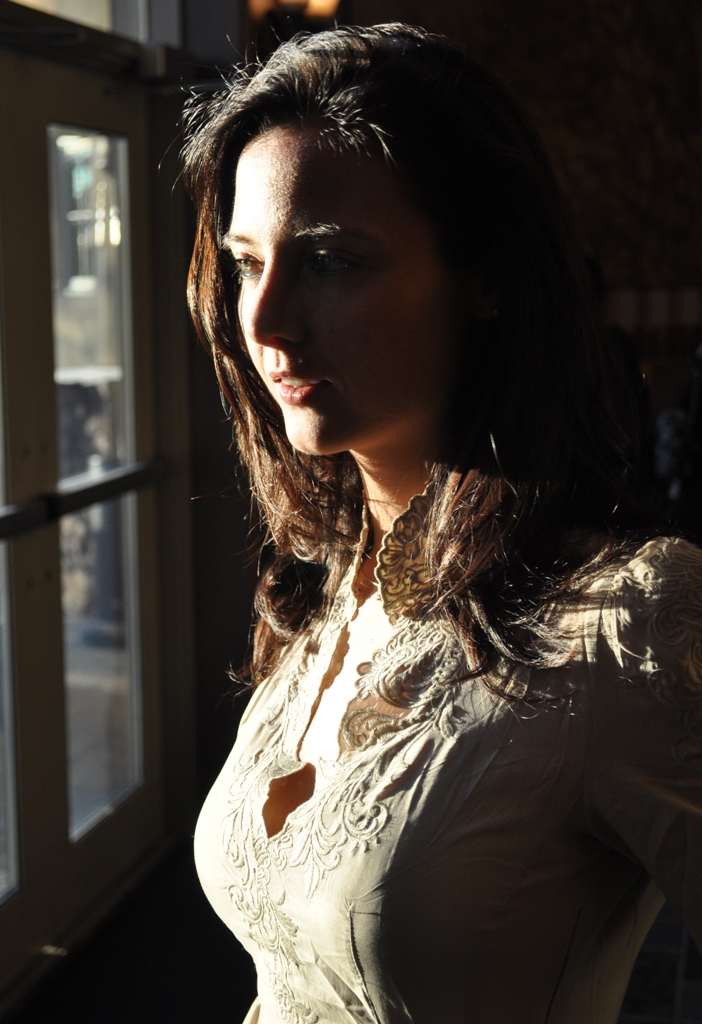 Dr. Olga Morawczynski is interested in "following the money". She has spent ample time looking at how cash circulates within families, and between villages. She also pays attention to where it ends up when it is not moving—from being stuffed in holes and shoved under mattresses to being hidden in belts. Olga first came across mobile money (MM) when she started her PhD at the University of Edinburgh. She became enchanted with M-PESA after studying the impact of usage on the daily lives of poor Kenyans and has since travelled the world looking at other branchless banking solutions. 
Olga has published widely in the MM space and her work has received recognition. It has been cited by various news sources, from the Economist to CNN. One of her papers was also noted as being in the top 20 of the field by the GSMA.
Heading the AppLab Money project, Olga will work with a team of experienced researchers and technology developers to turn her insights of how the poor manage their money into financial products. If all goes well, Olga and her team will have at least one product that they scale in Uganda. They will also push financial institutions to make a serious effort to go down-market by developing more suitable products. Olga and her team realize that such scaling is very likely to be preceded by several "failures" that will provide valuable lessons to the AppLab team and industry at large.
Sarah Mugisha - Network and Training Manager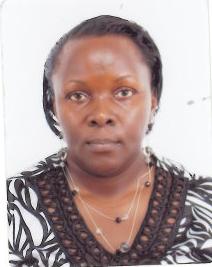 Currently working as the CKW Network and Training Manager under GF-Uganda, Sarah Mugisha has extensive experience in Project Research Implementation, Monitoring & Evaluation, with diverse geographical and rural development knowledge work skills.
Sarah holds a Masters Degree in Agricultural Economics, (M.Sc. Agric. Econ) from Makerere University and statistical analytical skills in packages like SPSS, STATA, SHAZAM, GAMS and EPIC. Her 10 years plus work experience has seen her engage with:-
The International Danish Research Institute of Copenhagen (IDRC) on Developing "Gendered District Poverty Profiles for Uganda".
DANIDA on Monitoring & Evaluation of the Outcome and Impact Indicators of PMA (Plan for Modernization of Agriculture).
The AFRINT Project on the Millennium Development Goals and the African Food Crisis.
The International Centre for Tropical Agriculture (CIAT) and the Pan African Bean Research Alliance (PABRA) on dissemination of bean technologies in 7 PABRA countries namely Uganda, Tanzania, Rwanda, Congo, Malawi, Ethiopia and Kenya.
The International Union for Conservation Network (IUCN) on implementing a Bio-diversity Study of Mount Elgon in Eastern Uganda.
Sarah's passion is to address rural poverty and gender inequalities, and she enjoys travelling, reading and playing badminton.
Lisa Kienzle - Operations & Strategy Manager, AppLab Money - Incubator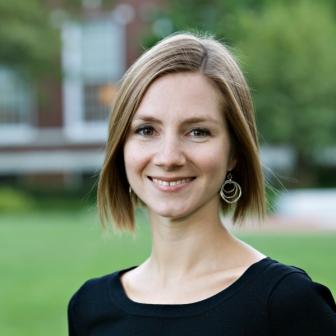 Lisa is Operations & Strategy Manager for the AppLab Money Incubator, a mobile money product incubator at the Grameen Foundation's AppLab.   Lisa is an experienced professional in the mobile financial services sector, having worked as Director of Branchless Banking for MAP International, a mobile money and branchless banking start-up in Uganda, and a consultant for branchless services in South Asia.  Previously she has experience in both the private sector as a strategy consultant at Marakon Associates and an investment banker at Lehman Brothers, and in the public sector with Millennium Promise in Rwanda and TechnoServe in Tanzania.  Lisa received an MBA from Harvard Business School
Sarah Kiyemba - Office Manager and HR Associate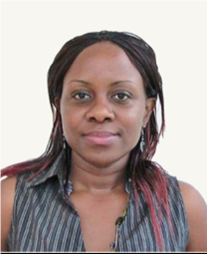 Sarah is working with Grameen Foundation dealing with Finance, Administration and Human Resource duties.
She has a Bachelors degree in Commerce and has worked in finance and administration departments in a number of organizations including Ministry of Public Service, Uganda, KPMG Uganda, Bayport Financial Services, Invesco (U) Ltd and Nilecom Ltd. She enjoys keeping busy and learning new things related to her work.
Laura Davis - Commercial Manager, AppLab Money - Incubator
Laura is a commercial expert within the AppLab Money Incubator team and will be working to design innovative business models that ensure our products are sustainable for our partners whilst meeting the needs of poor users. Laura is experienced in the private financial sector having previously worked for Lloyds Banking Group in London as Product Manager for Current Accounts and Debit Cards. Previously, she worked as a strategy consultant for Marakon, a boutique strategy consultancy.
Hosea Katende Sempa - Training Coordinator, CKW Initiative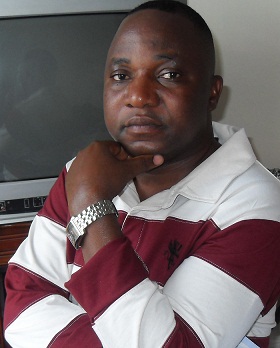 Hosea worked as a training officer for different social development projects in Uganda and United Kingdom. He has a passion to see the poor and underprivileged groups improve their lives. Under his coordination over 700 community knowledge workers are fully functional in 18 districts of Uganda. Hosea has an MA from London Metropolitan University, Postgraduate diplomas in education and management studies and a BA(Linguistics)from Makerere University Kampala. He enjoys reading, travelling and is a practicing farmer.
Sylvia Nakabugo - Customer Service Supervisor, CKW Initiative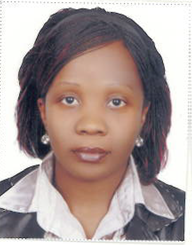 Sylvia is involved in overseeing the implementation of the call center, carry out monitoring activities and support the team and partners involved in the initiative.
Prior to joining Grameen, she worked with Warid Telecom,  Multichoice Uganda and Uganda Telecom where she served in various roles in Training and Development, Quality Assurance, customer service and call center operations.
She enjoys, reading, playing basketball and is very passionate about training and development.
Laura Sellmansberger - Marketing Manager, CKW Initiative
Laura has a Bachelor's Degree in International Marketing and joined Grameen Foundation AppLab after spending five years in the private sector in Germany. In 2012, after working as a media planner at a global media agency as well as the marketing manager for an international software company, she came to Uganda and began working as a Kiva Fellow at Grameen Foundation AppLab, where she helped to launch Kiva funding for Community Knowledge Workers (CKWs). In January of 2013 she began a new role as the Marketing Manager for the CKW Initiative. As Marketing Manager, she is responsible for establishing a marketing and communications strategy that effectively supports the sustainability and scaling plans of the CKW Initiative, ensuring that even more smallholder farmers are impacted by the real-time information that flows through the CKW channel - in Uganda and beyond. Laura likes cooking, yoga, and the outdoors, and she enjoys traveling to new places.
Moses Oscar Muhahala - Senior Application Analyst / Developer, AppLab Money - Incubator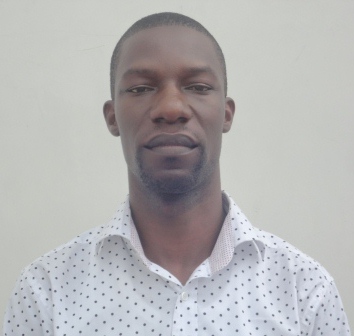 Moses is a Business Intelligence Engineer, Application Analyst and Developer with vast experience in Banking and Mobile Commerce Solution Development. He is a graduate of Egerton University, Kenya with Bsc. Computer Science. At Applab, Moses focuses on technology to take Mobile Financial Services beyond mere payments and work on integrating new product innovations into existing Mobile Money offerings.
Moses has lectured at KCA University and the Institute of Information Technology Studies and Research (ITSR), and also worked with Infiniti Systems Ltd, The Co-operative Bank of Kenya, Homisco Inc, Comviva Technologies Ltd and Paradigm Business Solutions Ltd, a company he founded. At Comviva, he lead the team that implemented Airtel Money in Africa; in Kenya, Uganda, Tanzania, Zambia, Nigeria, Madagascar and DRC and integrated the mobile money platform with Banks and Micro-Finance Institutions.  He has experience and exposure in Project Management, Mobile Money Product development and integration, Business Intelligence and "working with the user" approach to software development. He strongly believes that any great software solution stems from a clear understanding of the needs of the user.
When not working, he participates actively in SACCOS (Savings and Credit Co-operative Societies), where he has been the treasurer of Co-operative Bank Staff SACCO. He also participates in his church Choir and Youth Outreach, especially visiting and supporting orphans and the less fortunate.
Dorothy Ogolla - Trainer, CKW initiative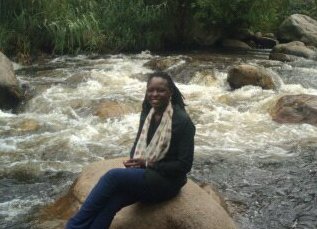 Dorothy is a CKW trainer, under the CKW Network team. Passionate about sharing knowledge and exchanging ideas, she has a growing interest in working with rural communities especially with women. She is happy to support the growing network of over 800 Community volunteers. Dorothy is a pioneer team member of AppLab Uganda, since 2008 - Initially working as the Grameen Foundation Field Liaison officer under the Google SMS project – an online marketing platform, where she coordinated University champion trainings and managed marketing of the Google SMS products to various entrepreneurs and local market vendors in Uganda.  Listening to client's opinion is her interest, so she also monitored usage of the online platforms and gathering user feedback through research.
Prior to joining AppLab, Dorothy worked with Northern Uganda Social Action Fund project, which works to improve access of beneficiary households in Northern Uganda to income earning opportunities and better basic socio-economic services.
Dorothy has a Bachelor of Development Studies degree, in which she specialized in international development. In her free time she gets sporty and Musical - playing volleyball and watching instrumentalist play interesting music instruments.
Frederick Ndiwalana - Relationship Manager, AppLab Money - Accelerator
Fred is passionate about personal finance and economic development. He spends a lot of his free time taking people through the maze of earning, spending, saving and investing money. Fred comes from a background of commercial Banking but is a graduate of Agricultural economics with an MA in Development studies.
Working on the Applab Money Project, Fred will manage the relationship between Financial Service Providers (FSP) and GF Uganda. He will work with different experts to coordinate activities around the development and scaling of financial services for the BOP using digital channels such as mobile money.  
Fred has worked as a private consultant in the areas of business planning for small, medium and microenterprises, research and product development for financial institutions, and developed training tools in the areas of banking and personal finance. He has written and had published over 200 articles in the area of personal finance, written a text book on financial services and as a creative writer has published with Picador- Africa.    Fred is married to Susan and they have two boys and two girls.
Julius Matovu - Research and Programme Coordinator, AppLab Money - Incubator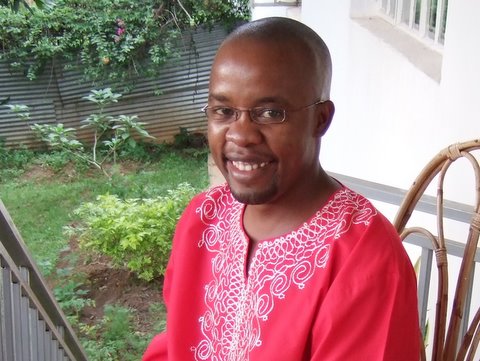 Julius Matovu is drawn to learning everything he can regarding people's attitudes, aspirations, and behaviour.   A social scientist, he has spent ample time working on various mobile for development initiatives with Grameen Foundation's AppLab in Uganda.  Such initiatives include testing ideas and concepts on extension of essential information services in health, agriculture and finance to the poorest via mobile phones.
Working with leading researchers in the  mobile for development space like Jan Chipchase, Olga Morawczynski and Jenna Burrell, Julius  has looked at experiences of everyday mobility and transactions; people and communities living "off the grid" by exclusion or by choice; and financial management practices. These engagements have led him to go the extra mile following fishermen on overnight fishing trips on Lake Victoria or trailing the Karimojong warriors where he has gleaned many well grown insights on how people make and manage their money.
Basing on these invaluable experiences, Julius believes that mobile money - though stalled on product innovation at the moment, has great potential to expand formal access to those who are financially under or un-served worldwide.  To this end, he has a strong desire to turn his experiences into product ideas that bring financial inclusion to the unbanked people in Uganda and beyond.
At AppLab money; Julius is responsible for research and programme coordination. He specifically focuses on managing execution of the various researches– where ideas and insights that lead financial products are expected to emerge.
Follow Julius on Twitter, connect on Facebook, and/or LinkedIn.
Joel Muhumuza - Business Analyst, Applab Money - Incubator
Joel is the business analyst with Applab money tasked with making sense of the financials and business cases for the products that come out of the incubator and pushed through the accelerator. He previously worked as a graduate economist intern with the Ministry of finance, planning and Economic development , a business writer and researcher with Summit Business consulting and several projects for Whole Foods Inc and Caterpillar while studying for his MBA at Southern University in Louisiana USA. 

He hopes to not only help bring products to market that will help raise people out of poverty, but also to grow as a business person and understanding that business is more than just about the bottom line. After first learning about Grameen during his Bcom undergraduate studies, he felt he could best do his part in making the world better with App lab. 

In his spare time, he enjoys live music, debates on science and theology and is still hoping to start a podcast to share his special brand of humor
Fiona Byarugaba - Program Management and Communications Officer
Fiona handles Program Management and Communications at Grameen Foundation Uganda. She is a certified PRINCE2 professional and holds a degree in B.BAM (Hons) Finance and Accounting. With over 6 years' experience in the Communications industry, a strong background in Quality Assurance, Communication skills, Customer Care excellence, Contact Centre operations and personnel Management/ people skills - Fiona is responsible for overall management of the CKW program and oversight of the program's field operations. She is the key liaison between MTN Uganda and GRAMEEN Foundation Uganda.
She works closely with the CKW management team as well as client account managers to align various work-streams and their dependencies to deliver on program targets and commitments to donors and partners. She is also responsible for quality assurance of CKW products and services and owns the implementation of the team's Program Management tool.
Prior to joining Grameen, she worked with Warid Telecom as the Head of Quality Assurance, Flydubai as Cabin Crew, Uganda Investment Authority in the Finance and Administration Department and Uganda Telecom specializing in Call Centre operations.
Nicholas Mugabi - Research Lead, CKW
Nicholas is Research Lead, Community Knowledge Worker initiative; he oversees all aspects of research design, implementation for the CKW initiative, and reporting of the research findings for GF's internal use and to external partners. Nicholas holds an advanced Masters of Sciences in Development Evaluation and Management from the Institute of Development Policy and Management (IOB), University of Antwerp Belgium. Nicholas holds a Masters of Arts in Sociology and Bachelor of Arts in Social Sciences from Makerere University. He was a lecturer at Makerere University in the department of Sociology and anthropology. he have experience in the health sector; having worked with the Infectious Diseases Institute (IDI) at Mulago as Distance Learning officer and a Professional Development Programs Officer. In addition, he has vast experience in social research, monitoring and evaluation of projects; having worked as a freelance consultant with several organizations such as PriceWaterHouseCoopers, Straight Talk Foundation, World Vision, AMREF Uganda, Diversity Consults Uganda and Devman Research Consults. Nicholas is hilarious, likes making friends, very adventurous and a lover of nature. In his free time he engages in nature walk, going to theatre especially comical plays, play with toddlers, listening to gospel music, watching wrestling, footballer and boxing. I do a lot of reading especially people's autobiography, success books and inspirational literature.
Gilbert Agaba - GIS/Data Analyst, CKW Initiative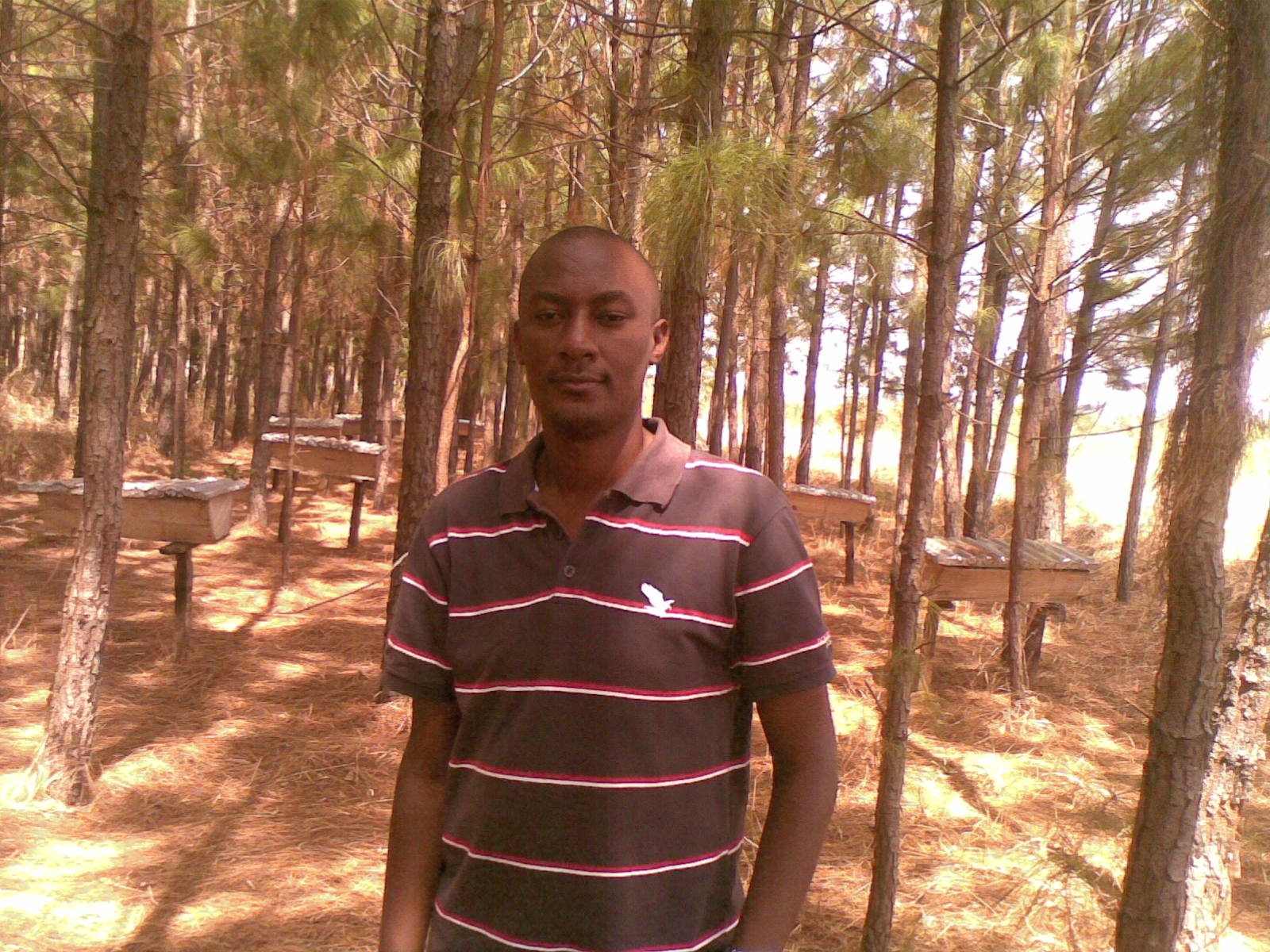 Gilbert works as a GIS/Data Analyst in the AppLab Data Collection team and  is responsible for supporting different verticals with Statistics for project Monitoring and Evaluation, Data Geo-referencing and Geospatial analysis, and Project Management. Before joining Grameen Foundation, he worked in various key supporting roles on projects in the ICT and Telecommunications engineering sector
Gilbert holds Bachelors and Post Graduate qualifications in a variety of Science disciplines from Makerere University and the University of Massachusetts - Amherst. He likes the outdoors and participating in sports activities.
Emmanuel Kayongo - Monitoring and Evaluation Lead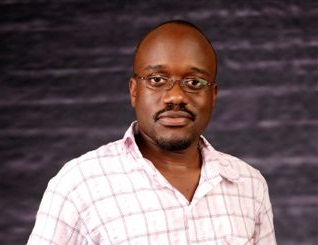 Emmanuel currently works as the Monitoring and Evaluation Lead with Grameen Foundation and has previously worked with the Johns Hopkins Bloomberg School of Public Health-Centre for Communication on the Health Communication Partnership and Stop Malaria Project. He has also undertaken several research, monitoring and evaluation related consultancies with organizations like, Discovery Channel Global Educational Program; AFFORD Project, Center for AIDS Research Monitoring and Evaluation South Africa, African Medical and Research Foundation. Emmanuel has 8 years hands on experience in health program behavior change communication, research, monitoring and evaluation, and administration in areas such as Malaria, Family Planning, TB, Medical Male Circumcision, HIV/AIDS;  Advocacy for OVCs, Health Management Information Systems.     Emmanuel holds a Bachelors of Arts Degree in Mass Communication; a Master's of Science in Project Management and Planning, a Diploma in Monitoring and Evaluation and also completed a long distance post graduate course in Leadership and Strategic Communication from Johns Hopkins University Center for Communication Programs.  
Cara Kleid - Product Development Lead, AppLab Money Incubator
Cara is Product Development Lead for the AppLab Money Incubator, a mobile money product incubator at the Grameen Foundation's AppLab. She is a champion of the human centered design process and is comfortable in leading interdisciplinary teams through research, analysis, ideation, iterative design, prototype creation and usability testing. Cara brings 14 years of design experience including web, software, touch screen and mobile app design. Her work has spanned many domains including healthcare, software, education and financial services. Cara is also an educator and facilitator with experience leading design classes and innovation workshops.
Prior to joining Grameen, Cara worked at MAYA Design, a human centered design consultancy and technology research lab. Her favorite aspect of the human centered design process? "Failing early and finding ways to learn from those failures." 
Carol K. Kakooza - Partner Development Specialist, CKW Initiative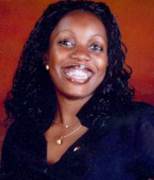 Carol is an ICT Specialist, with 10 years' extensive experience and is a highly skilled operational and technical professional with a cross–functional background in information systems management, information systems audit, monitoring and evaluation, relationship management, microfinance, business administration, and operational strategies. Carol has a Bachelors degree in mass communication and holds a Master's degree in Management of Information Systems. Carol joins the Strategy & Partnerships team as a Partner Development Specialist. Her work with CKW involves strategy and partnership development, business development, partnership design, and partner management. Prior to this, Carol has had a broad range of professional and supervisory positions in both academic and industry professional fields with several companies including World Vision International, MED-Net, Uganda Telecom, Africa Online and Media Plus, in several capacities as an IT technical specialist for Africa and South America, MIS /IT manager, Account Relationship Manager and as a News Anchor for 2 television networks in Uganda. She has a passion for mobile telephone integration in microfinance and its usage by the rural poor. Carol loves to dance, music, reading and plans weddings as a hobby.
Charles Marc Wanume - research and Quality Analyst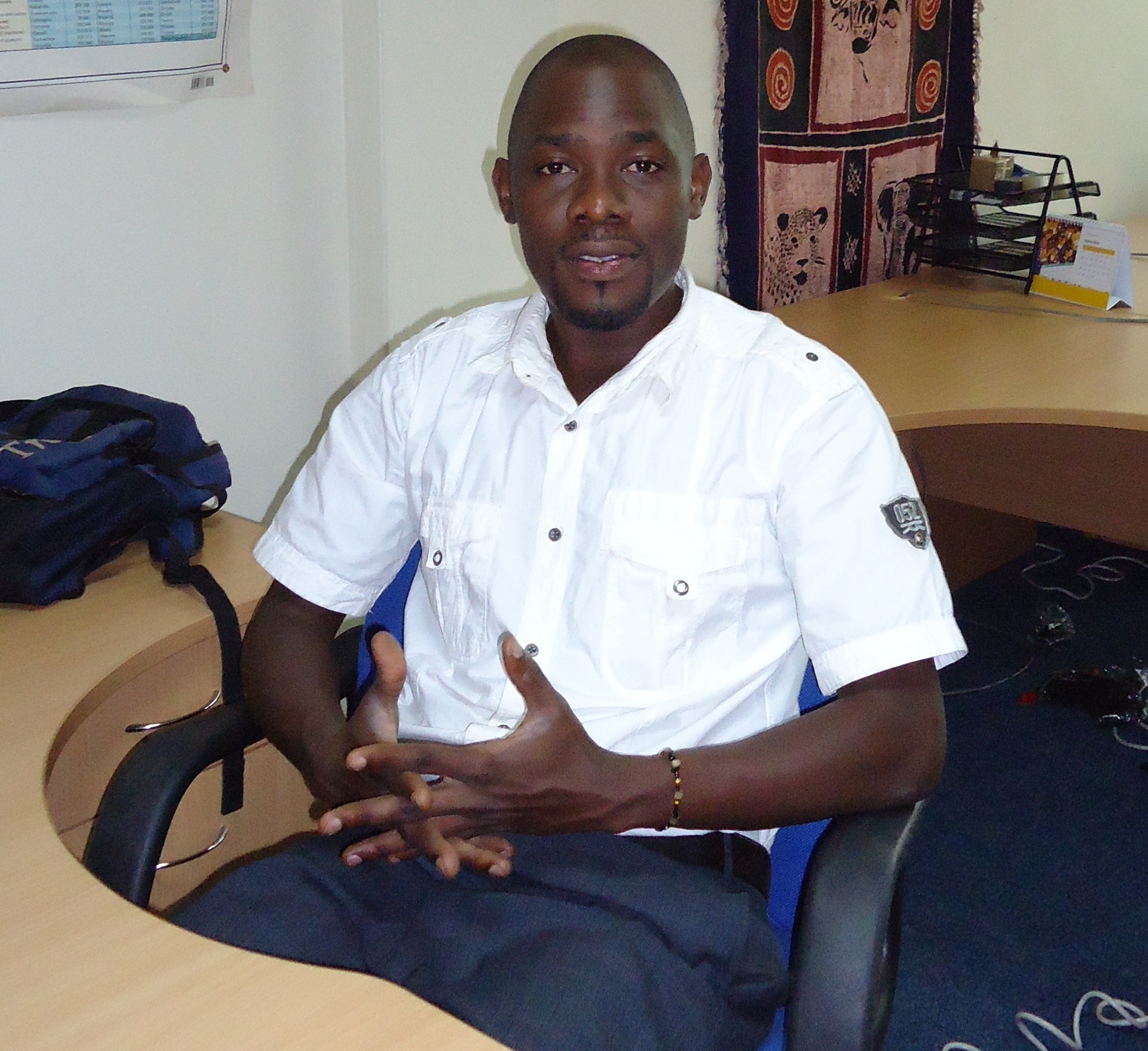 He is a computer scientist with vast experience in mobile data solutions and Information Technology.  Charles has worked as a technology support Engineer on  various mobile data collection projects and he has a strong belief that  mobile devices have become ubiquitous, they have began to serve purposes beyond email and browsing on the go. Smart phones and vehicular systems, can form a network to provide, acquire, process, and disseminate real-time information from systems located in the proximity of people, places, or activities of interest.  Charles is passionate about using ICT initiatives to enhance information acquisition and usage and see how it brings positive change among people's lives like farmers in rural areas.
Bridget Nakajubi Nagagga - Customer Care Specialist, CKW Initiative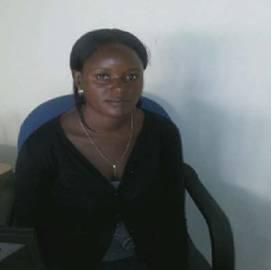 Bridget is responsible for implementing and maintaining a customer care system for the Community Knowledge Worker project.  She has a Bachelor of Business Administrator Degree from Makerere University, and CISCO Networking Certificate. She worked with The Mildmay Center as Data Clerk before joining Applab. She worked with Applab for two years as Data Clerk and High End Device trial Initiative Manager.
Richard Nuwagaba - Product Support Specialist, CKW Initiative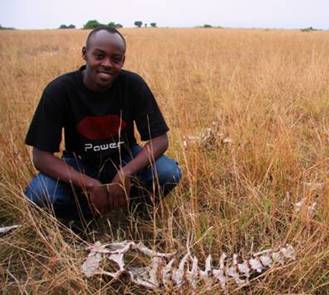 He develops, maintains and updates application content and ensures highest quality, acccuracy, usability and availability to the end users to optimise user experience. 
Richard is a graduate in the field of Information technology from Makerere University Uganda. Prior to joining Applab he worked as a software developer and networking trainee/intern at the Directorate for ICT support Makerere University. On joining Applab he worked as a field support officer on both phases of the High End Device Trial conducted in partnership with Google where he provided tech and training support and still supports the Applab team with support on IT issues
Simon Okot - Lead Trainer, CKW Initiative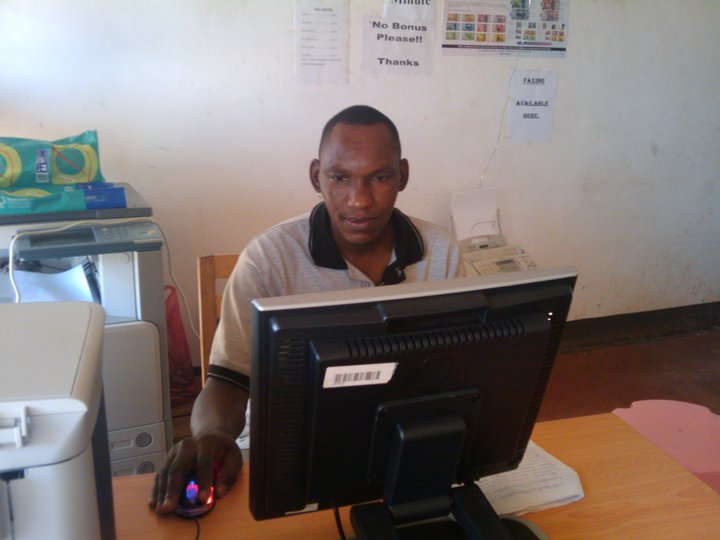 Simon has worked as a Business Development Officer (BDO) with Eastern Private Sector Development Centre (EPSEDEC) in Eastern Uganda, has worked as an Accounts Assistant with Restoration of Agricultural Livelihoods Northern Uganda Component (RALNUC) AND Danish Assistance to Refugee hosting Areas (DAR) programs in the Northern and West-Nile Regions Respectively, and he worked as a Project Assistant with AT Uganda Ltd.  All of which were agricultural related programs. Currently working for Grameen foundation as Lead Trainer with Applab Uganda   and has vast experience in farmer related operations, dealing with local government officials, organizing and facilitating workshops. Simon has training in Data analysis, has short course certificates in NGO Accounting, Public Administration, Team building and People Management and conflict resolution.
Mahmood Semyano - Applications and Usability Analyst, CKW initiative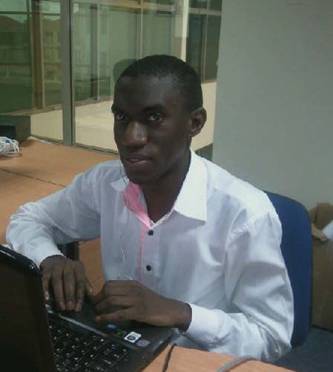 Mahmood is working to aid in the mobile, web and database application development process by gathering customer requirements, defining application features, and turning them into technical specifications for use by the development team. He also facilitates aspects of the user experience design lifecycle including definition of organizational and user needs, as well as recommending user experience improvements.
Mahmood previously worked on analysis, support and content management for the Google SMS applications, the transitioned to the CKW initiative as an application Analyst where he was maintaining and updating content intended to benefit small holder farmers using the CKW platform as well as working with partners to present relevant information in the most straightforward way to make it available and usable for users. 
He holds a bachelors degree in Information Technology from Makerere University. He loves reading, creative writing (currently battling a huge bout of writer's block) and is an avid gamer.
Jude Tadeo Musoke - CKW Recruitment Officer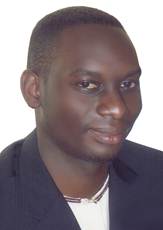 Jude is currently working as a field officer with Grameen Foundation. 
His current major task is recruitment of CKWs. Jude has a Bachelor of Arts degree in Social Sciences. He has worked as a direct sales representative at Standard chartered bank as well as a Field attachment officer/ Trainer with Community Development Concerns Initiative, a locally based nongovernment organization. He bears experience in Field team operations supervision at Population Services International Uganda and on several research projects' with Makerere University Faculty of Social Sciences. He is very passionate about the CKW network expansion planning, implementation and selection of potential village level intermediaries for rural development.
Steven Nsubuga - Software Developer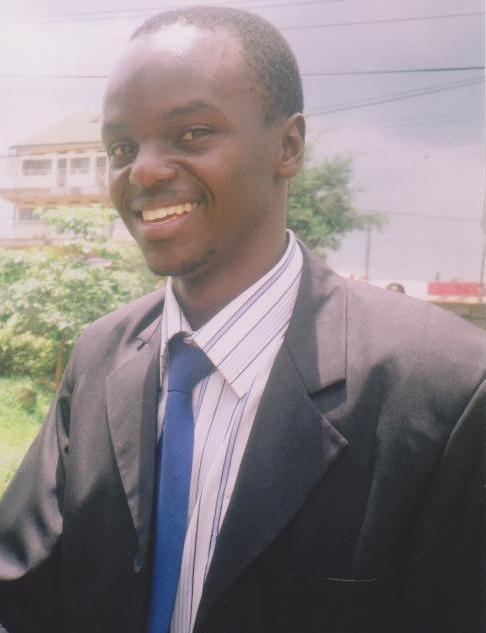 Steven holds a Bachelor of Science degree from Makerere University. He is responsible for designing and maintaining applications at Grameen Foundation's AppLab. He cut his software development teeth at Makerere University's Department of Innovation and Software Development in what was then the Faculty of Computing and Informatics Technology.
In his free time he reads his Bible in addition to Agatha Christie and Sir Arthur Conan Doyle novels. When he can, he squeezes in a game of badminton or football.
Noah Ssempijja - Lead Trainer, CKW Initiative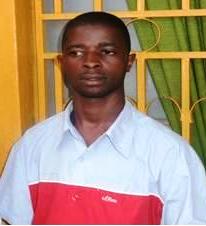 Noah is a Lead Trainer at Grameen Foundation's AppLab. He is an experienced Adult Educator and Entrepreneur with passion for changing the lives of the rural poor. At AppLab, Noah recruits, trains, supports and monitors a network of 800 Community Knowledge Workers.
Noah is the founder of Youth Initiatives for Community Empowerment, a youth Led Community Based Organization aimed at creating sustainable business opportunities and capacity building among the youths and women in Mubende district. He holds a Bachelor degree in Adult and Community Education from Kyambogo University, and post graduate certificates in project planning and management, and Project monitoring and Evaluation from Makerere University.
Noah has worked with the Uganda Counseling Center and Grass root AIDs Support organizations as a Capacity building and Community Facilitator respectively. During his free time, he plays football and listens to music of the 80s. Noah also has passion for public health.
Sadat Ntume - Technology and Operations Support Engineer, AppLab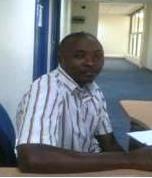 Sadat manages systems and databases, including deployment, backup, replication and recovery at Grameen Foundation Uganda Office. He also monitors and ensures adequate performance and security of all systems and servers, making sure that there is minimal system downtime and maximum availability of all systems

Sadat supports the process of designing architecture for new systems and services, considering redundancy, replicability, latency and high availability of the systems and services. 
Has a Bachelors Degree in Office & Information Management from Makerere University.  Prior to joining Applab, he served as a Technical Advisor under the DATA Support Team with MTN Uganda Has a strong background in Data communications & inter –networking. He likes challenges, learning new ideas & doing things the technical way.
Charles Ssemwogerere - Customer Services Representative, CKW initiative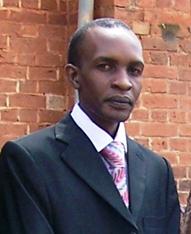 Charles holds a Bachelors of Science Degree in Agriculture (crop science option), and also has additional one year post graduate training in crop science from Makerere University.
Prior to joining Applab, Charles had worked in different areas as a Research Assistant, Trainer of farmers, Enumerator and Data entrant, at Makerere University. He has been working more with farmers in Central and Eastern Uganda and training them on issues regarding farming.  He understands farmers' problems well because he is also a farmer.
Tonny Bukeera - Customer Services Representative, CKW Initiative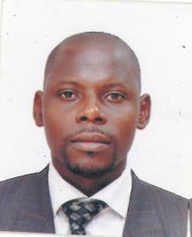 Tonny holds a Bachelors degree in Agriculture, specialized in animal science and responsible for development of information on animal husbandry for the call center. Has a high degree of interaction with stakeholders in Agricultural Sector and leadership experience of over 5 years. Enjoys reading and discovering new information in the field of science.
Wahab Biruma - Senior Driver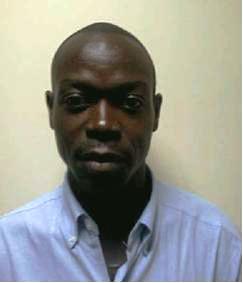 Wahab is responsible for transportation of Grameen staff within the capital of Kampala, as well as in the field. He has been instrumental in fishing Community Knowledge Workers from the most rural areas of Uganda- created roads where there were no roads.
He has worked with a number of companies in the same capacity and will drive anything and anywhere as long as the vehicle is in good condition and has great Ugandan local music. With his sense of humor, Wahab will get you to your destination without feeling the distance
Godfrey Nanzigwa - Trainer
Godfrey is a Trainer at Grameen Foundation. Here, Godfrey supports recruitment, trains and monitors Community Knowledge workers (CKWs). He holds a Bachelors degree in Adult and Community Education from Kyambogo University plus other post graduate certificates in Entrepreneurship, and Project monitoring and Evaluation from Makerere University. 
Before joining MTN Uganda where he worked as a Customer Service Adviser and Quality specialist in the Customer Management and Training Department, Godfrey served as a Training Officer at the Uganda National Entrepreneurship Development Institute on the Village Entrepreneurship Learning Associations Program. He has also often provided Research consultancy services to Plan International Uganda and Real People Business Finance.
Godfrey is a People - person, passionate about the poor and delighted to be part of a pro-poor CKW network at Grameen Foundation as a Trainer.  During his free time, Godfrey enjoys listening to gospel music, play/watch football, learn new ideas and tour new places.
Muwanga Catherine - Research Assistant, CKW Initiative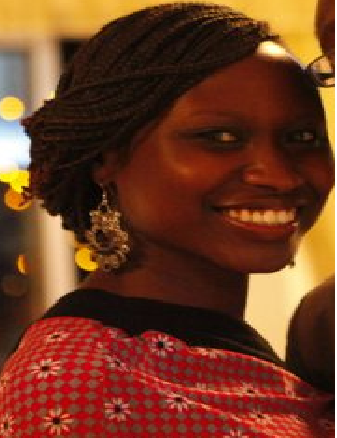 Muwanga Catherine is working for Grameen Foundation as a research assistant in the data collection department where she is tasked with partner survey review, design and configuration on the technology platform, data quality control and monitoring and data analysis and reporting. She has a Bachelors degree in Statistics from Makerere University and has trained with Uganda Bureau of Statistics (UBOS) under the same department where she was engaged in managing a number of surveys, carrying out analysis and compilation and presentation of reports.
Catherine enjoys travelling, singing and interacting with people from different cultures.
Rashid Ssekitoleko - Driver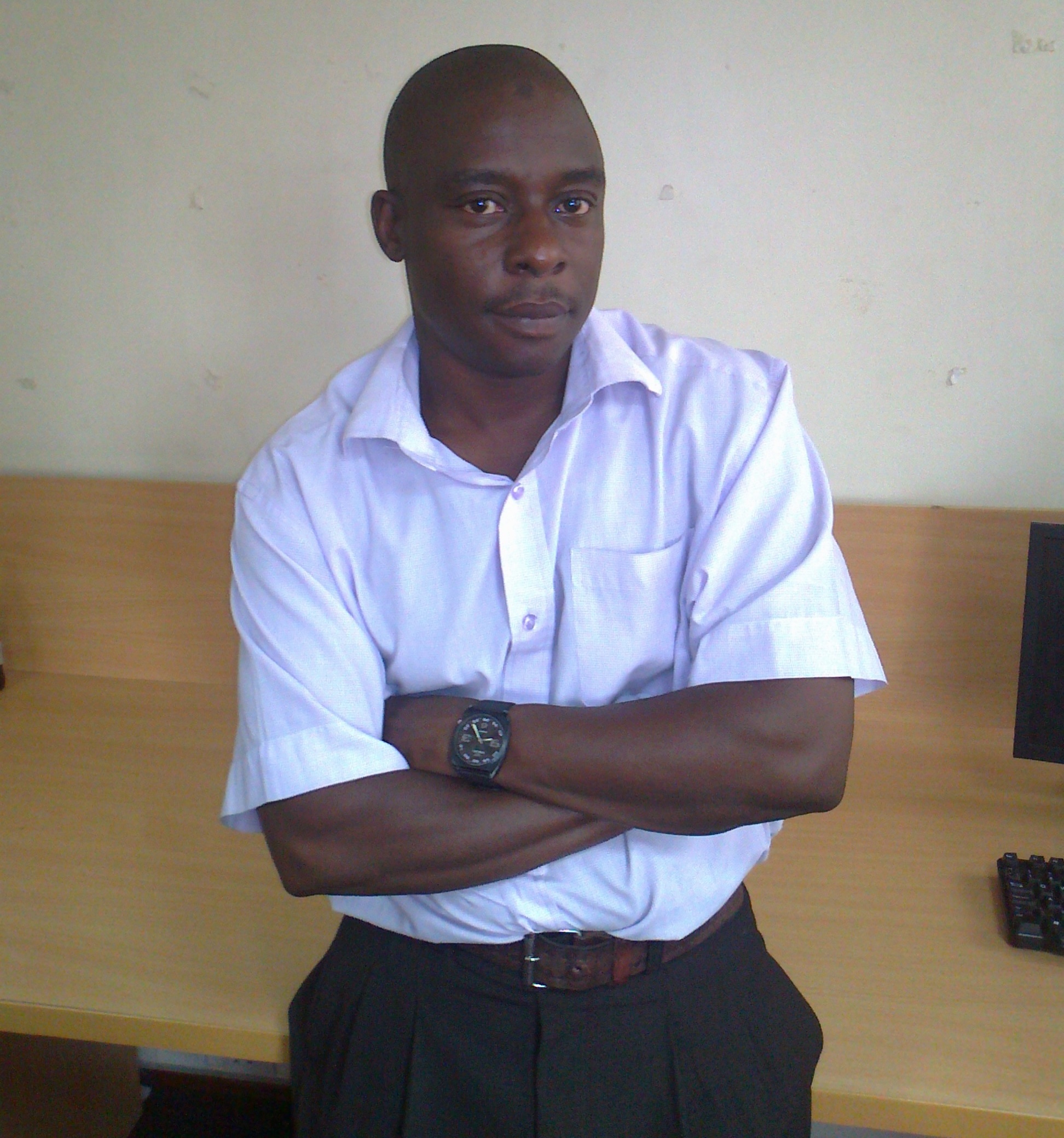 Rashid is currently working as a driver at AppLab, He previously worked at MTN Uganda Mobile Money, helping agents to reach clients, and he also worked in the same capacity at Mirembe boutique and COWI Uganda. Apart from driving he loves playing football and singing. Rashid is a worshiper and makes effort to stops at any given opportunity to say the regular Muslim prayer. 
Sara Nantagya - AppLab Money Application Analyst/Developer, AppLab Money - Incubator
Sara is yet to find that one innovation that will be her "eureka" contribution to changing lives using technology.
Driven by a deep urge to discover new and more convenient ways to get things done, Sara is energized by a good challenge to venture into new technologies. She is currently keenly following development in the mobile space and how technology can be leveraged to provide financial solutions for the unbanked and under-banked.
A graduate of Computer Engineering and IT, Sara has previously worked as a VOIP and Network Analyst developing innovative solutions in IP Telephony. She has most recently worked as a university teacher and is passionate about mentoring.
Sara loves fashion, style, and interior and landscape design and is deeply interested in finance and flow of money. She is also convinced that someday she just might add a Law Degree to her qualification and also learn to play the Barre chords of the guitar.
Follow Sara on Twitter, and connect with her on LinkedIn.
Jenefer Lhughabwe - Customer Services Representative, CKW Initiative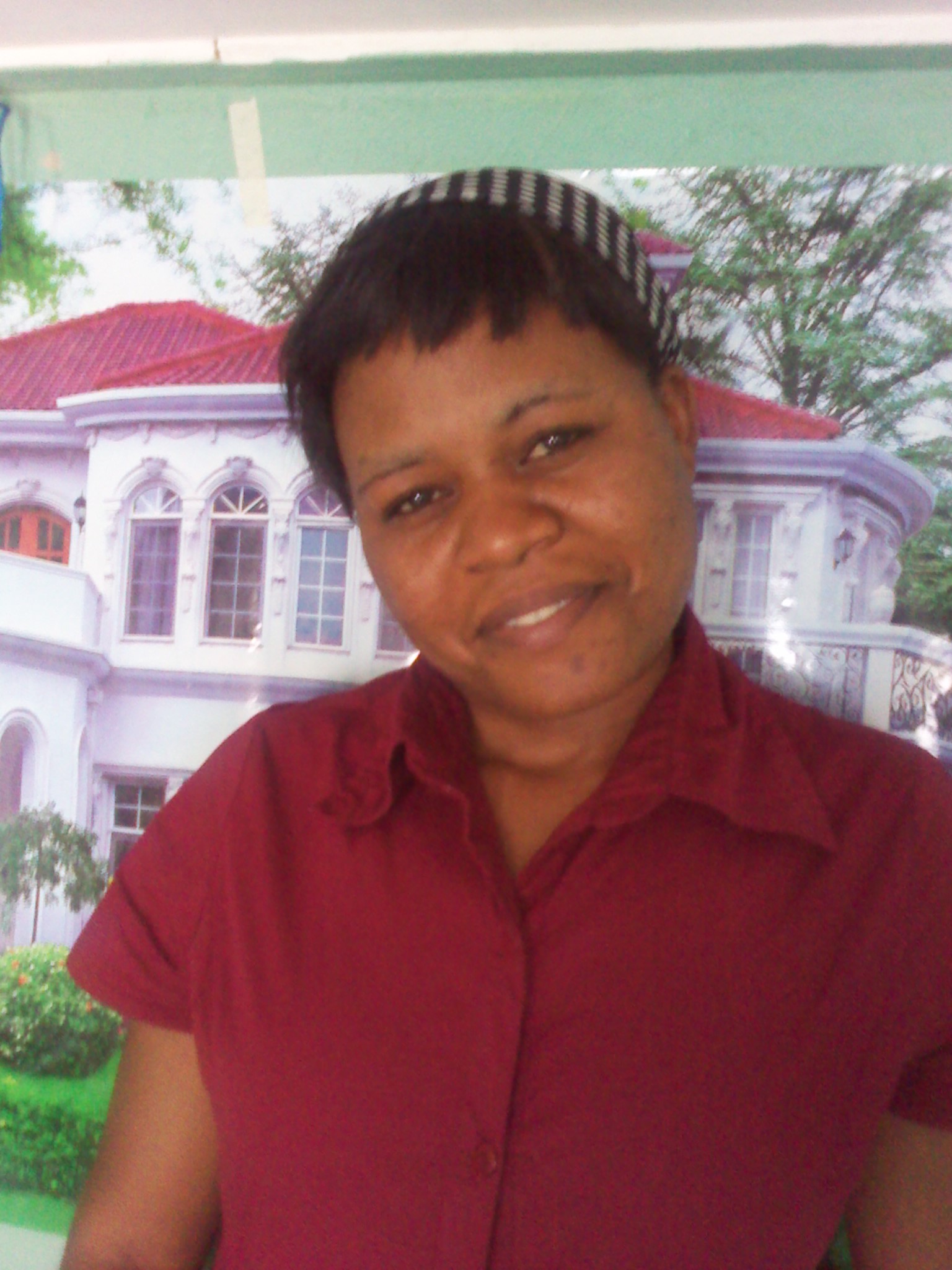 Jenefer is a customer services representative at the Grameen Foundation farmers call Centre. She is currently responsible for developing, sourcing and packaging the information in the knowledge base; which information is used to provide solutions and advice to farmers' questions about farming.
Jenefer holds a Bachelor's degree (Hons) in horticulture from Makerere University. Before joining Grameen, Jenefer trained in floriculture at Mairye Estates Limited and later worked at xclusive cuttings limited (U). Jenefer is a practicing farmer whose dream is to see food supply exceed demand. Jenefer has a passion for helping people especially the vulnerable and helpless. She also has a passion for studies especially in the science field. Jenefer enjoys reading inspirational books and cooking as a hobby.
Juliet Nantege - Research Assistant, CKW Initiative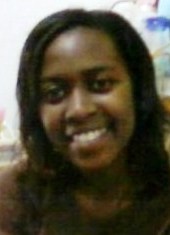 Juliet works with the data collection team at Grameen foundation as a research Assistant. She is responsible for survey preparation, back and end monitoring, validation of data collected and statistical analysis.
She holds a bachelors degree in statistics from Makerere University and has previously trained with TASO Mulago where she worked with the Monitoring and Evaluation department.
James Asanasio Baluku - Field Officer, Kasese District - CKW Initiative
James joined GF in June 2011. He has experience in rural community work. Before joining GF,he worked for Nyakatonzi Growers Cooperative union as the Agricultural field Extension Officer under FETAD Project.Here he was involved in training farmers in cooperatives. He served as service provider under NAADS and prior to that,James worked for Kagando Rural development Centre (KARUDEC) for Three years as the Field Agricultural Officer, training Farmers in farming as a business. As a Teacher he has taught in several schools in his community. James has always been contracted to Teacher social psychology in Kagando school of Nursing and midwifery.
James holds Bachelors degree in social sciences and a diploma in Education with Agriculture, A certificate in Agricultural Extensión work and a certificate in Administrative Officers Law and has attended so many non-formal trainings in community development including leadership for change (LFC) a one year training by swedish cooperative centre(SCC).James is a gender trainer and has always been used by Nyakatonzi union to train cooperators in gender mainstreaming in cooperatives and the Agricultural Value chain especially in Coffee and Cotton.James is skilled in community mobilization.
Sam Otim - Driver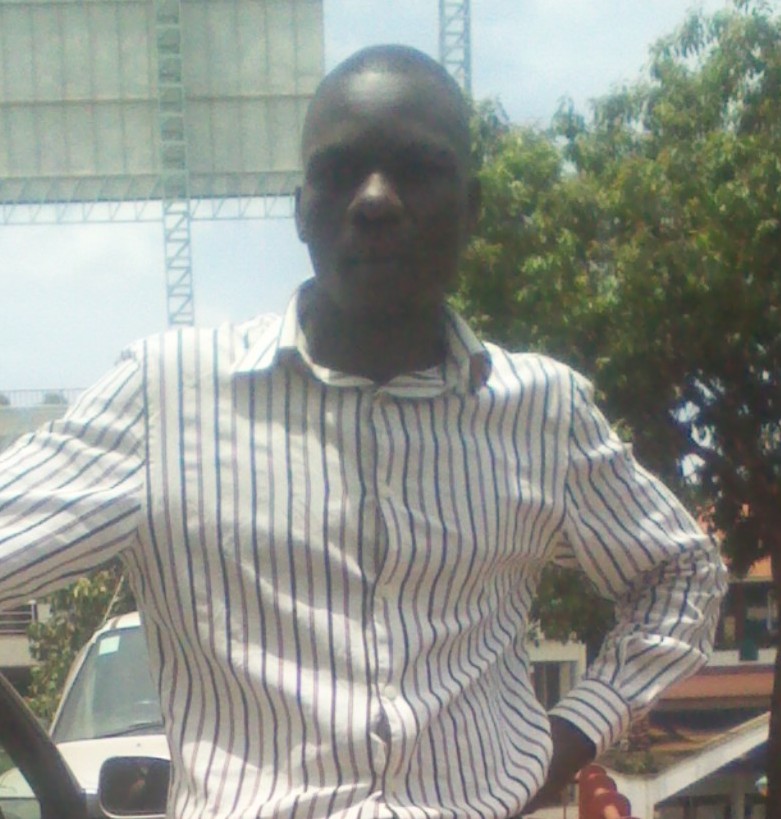 Sam is a gentleman currently working with Grameen Foundation as a driver. He enjoys his work while moving stuff from the capital - Kampala to other parts of country. Sam has also worked with several organisation and companies; including star pharmaceuticals co. and Right play- a non Government organisation which encourages children to engage in sports. He enjoys learning new things and cruising from district to district.
Jacob KIintu - Field Officer Masindi District - CKW Initiative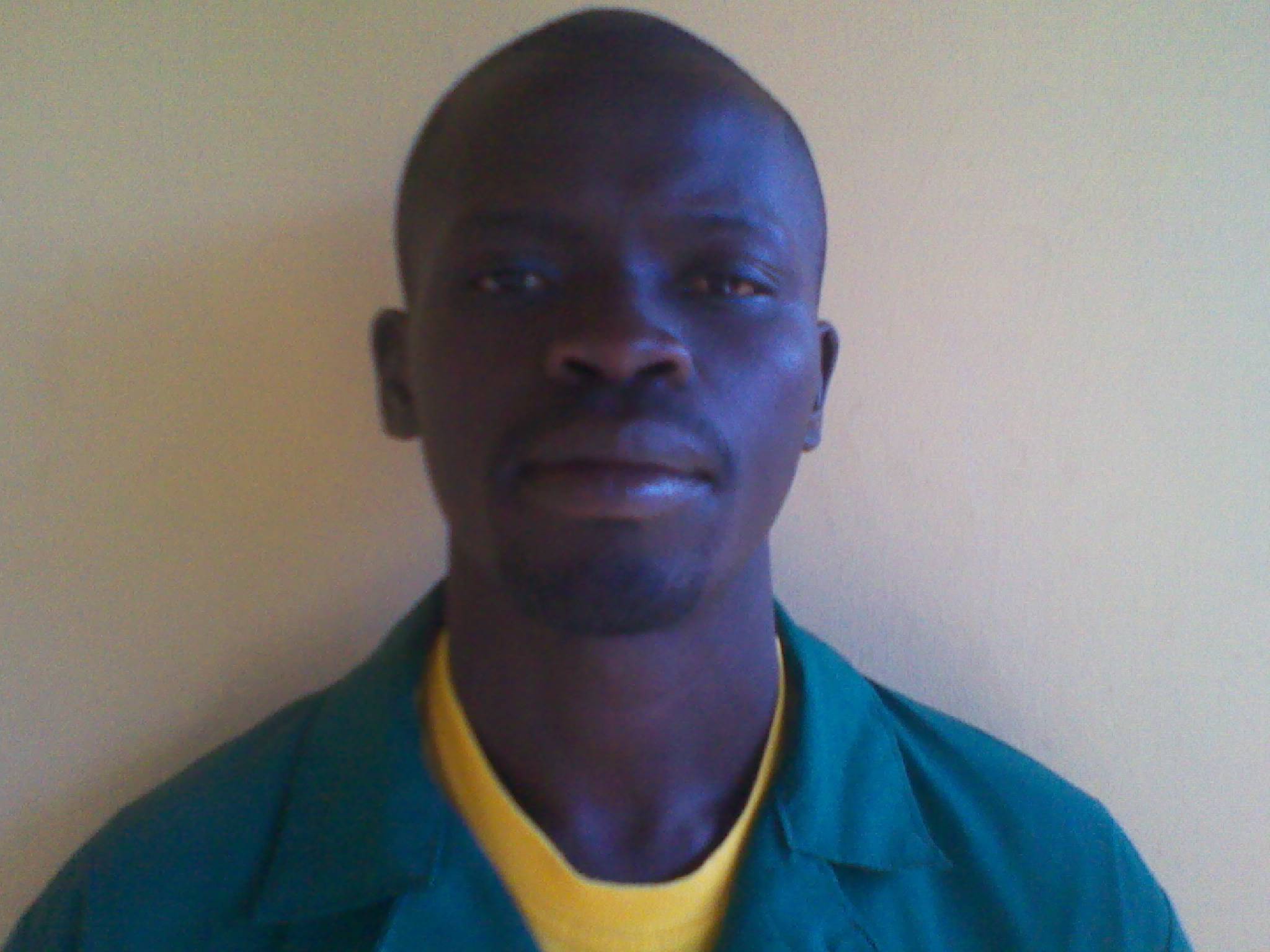 Jacob holds two professions; he is a teacher and an agriculturalist. Jacob has been an agricultural extension worker for the past 4 years. Working with Masindi district farmers Association a member of the Uganda National Farmers' Federation as a field officer implementing the Participatory Agro Enterprise Development programme (PAED). PAED was being funded by Tullow Oil Uganda and supervised by Trias Uganda a Belgium NGO, from where he joined the National Agricultural Advisory services as a service provider in Crop option before joining Grameen foundation in July 2011 as a field officer supporting 120 CKWs in Masindi district. Jacob holds a  B. Agriculture obtained from Gulu University and a diploma in education obtained from the former Institute of Teachers' Education Kyambogo. He got experience in planning, implementation, monitoring and evaluation of agricultural activities i.e., carrying out Participatory Agro-Enterprise Development, forming and strengthening farmer groups, training marketing basics to farmers. These include; Conducting Participatory Market Research, developing Individual and group business plans, bulking of produce prior to selling, training farmers in constitution writing and Setting up sustainable farmer field schools.   In his free time, Jacob likes staying with my family, playing chess and Basket ball
Florence Ajio - Customer Services Representative, CKW Initiative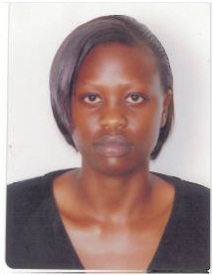 Florence as a Customer services Representative leads the development and reviewing of CKW (Community Knowledge Worker) project agricultural content that is disseminated by the team of CKWs across Uganda. She is also responsible for delivering quality customer care experience to our network of Community Knowledge Workers across Uganda.
She joined Applab as an intern through Bankers without Borders and is now part of our Customer service team in Applab that is making customer experiences in Applab superior.
Florence has a degree in Horticulture. She looks at each day as an opportunity to make life better and the lasting impression she creates on our customers when she gives expert agricultural and customer care related support is fulfilling. 
Sylvia Kimuli - Accounts Assistant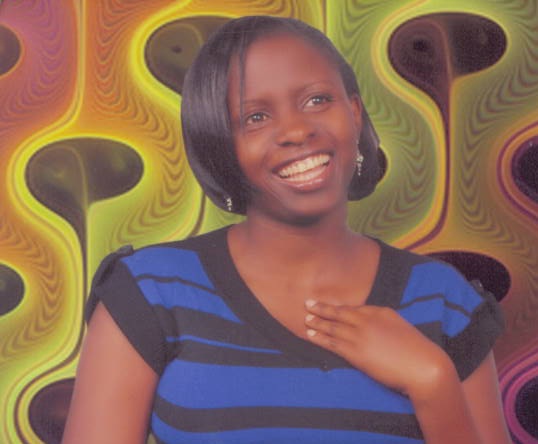 Sylvia Kimuli holds a degree in Business Administration, majoring in Accounting and a diploma in financial services and business computing from Makerere University.
She has worked with a Non-government organization called Coalition for Health Promotion, and Social Development (HEPS Uganda) for a period of four years as an Administrator and Accounts Assistant.

She worked with ROSALA Microfinance as an Administrator while there she developed and maintained relevant database and filing system for optimal management of clients data.

Sylvia Joined Grameen Foundation Uganda in May 2012 as an Accounts Assistant where she participates in the preparation of monthly financial reports for Grameen Foundation Uganda in line with Grameen Foundation and International Financial Reporting Standards.
In her spare time, Sylvia enjoys travelling ,watching football, learning new things and interacting with people.