Ali Ndiwalana is Research Lead,AppLab Money Incubator, Grameen Foundation Uganda 
Agents are critical for the success of a mobile money (MM) ecosystem; they provide an avenue for cash-in (converting cash into "e-value") and cash-out transactions. Grameen Foundation's AppLab Money team has been to many rural villages in our quest to better understand the needs of users, and have often encountered mobile money users, but no agents in the vicinity. When users told us they made regular transactions, we asked how they managed to do this. In many cases, it was via unofficial agents or "last-mile agents," as we refer to them. So we started looking out for last-mile agents.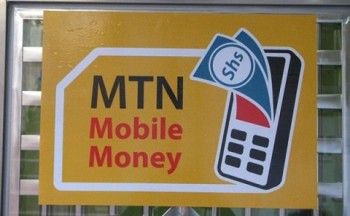 We did not have to wait long. Our next research assignment took us to Luweero, to interview individual users and learn more about their financial flows and sources of income. As luck would have it, we encountered two registered mobile money users who were also operating as last-mile agents – providing mobile money services to people in their village as a side business.
The first individual – for privacy's sake, let's call him John – was serving a community of unregistered users by sending and receiving money using his mobile money account. The bulk of his customers were villagers receiving money sent by relatives working far away. Because his customers dealt in low-value transactions, he made a profit by aggregating multiple small transactions into one large transaction, while charging for each separately. For example, if three villagers received money via his MM account and he had no cash on hand to clear them, he would aggregate all their money and just make one single withdrawal from his MM account. 
When villagers wanted to send money to others outside the village, they also approached him. For transfers, he charged a flat fee of UGX 1,000 (about 39 US cents). Given that the cash-in process at an official mobile money agent is free, he made a profit of UGX 200 per transfer, excluding other costs. On average, he reports performing about 15 transactions (10 receipts/withdrawals and 5 transfers) in a week. Asked why he does not register to become an authorized agent since he already sells easy-load airtime, he says, "I am not sure about the security of cash at my home," quickly adding that it is only a matter of time before he makes the leap.
A few days later, I run into another MM last-mile agent, whom we shall call Paul. Paul was operating in a more sophisticated manner than John. For transfers out of the village, Paul charged 10% of the value of the transaction. For incoming receipts, he charged 20% of the value. Given that most of his customers received money regularly from relatives in the city, Paul had also started to offer his regular customers credit, using their expected receipts as collateral. When their regular receipts come in, he deducts any loans they owe before passing on the balance. The majority of regulars are female clients whose husbands work outside the village, mostly in Kampala. Paul charges an additional premium for this credit service.
Why do people in these villages use such last-mile agents? A quick survey of villagers who use their services highlights a number of reasons, ranging from the convenience of having someone nearby serve them, to trust in these last-mile agents that has built up from past interactions, to user perceptions that the MM registration process must be complicated. Their infrequent use of MM has kept them from figuring out if they could do this by themselves. 
The notion of last-mile agents does create some interesting questions for which we do not yet have answers. For example, a recent study by CGAP reveals that 5% of MM users are "super users" who account for 30% of all MM transactions. I wonder how many of these super users are in fact last-mile agents performing transactions on behalf of many other users that our systems do not currently capture? If so, what proportion of users do they actually serve?
More interestingly, what does the presence of such last-mile agents say about the actual reach and number of users being served by the MM ecosystem in Uganda? I would posit that the number of actual users is much higher than what we are capturing with current metrics.
Such questions could be better answered by advanced analytics and real-life social networking models built around historical data of user call records and of MM transactions. This is an area around which the AppLab Money team shall provide insight as we start to leverage data analytics in our quest to come up with innovative new ways to service the financial needs of the poor using MM.
What would it take to transition such last-mile agents into the role of formal agents? Your guess is as good as mine.